Last updated: September 27, 2017
Visits: 11,119

From: November 5, 2005
Last login: Dec/13/2017, 8:07pm
User level: Fan ochentero

Number of messages: 1,292
Percentage of messages over the total: 2.70%

Birthday: January 1
Age: 87 Years
Gender:

Man
Country:
Spain
Priv. messages: Send a private message to the user

Last topics published by Momotarou:


Nueva serie de "Shonen Ashibe"!

TV-movie y serie del inspector Basilio desde este año 2017

Nueva película de Bonobono

Nueva adaptación de Harinezumi para este verano 2017!

Nueva peli de Lupin III para 2017

Primera serie de "Super-Salaryman Saenai-shi" (2017)

¡Vuelve "The Laughing Salesman"! (2017)

"Like the Wind" (Kaze no Youni) mediometraje de animé

Pues yo pienso que Maribel Verdu debe hacer unas chupadas de huevos fenomenales

Primera película live-action de "JoJo's Bizarre Adventure" (2017)

Users's signature:
There is no defined signature
User's photo: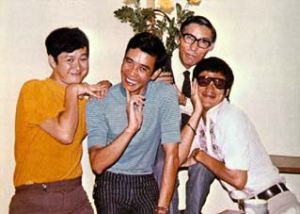 Board avatar:
Specific avatar for this board




Default avatar:
Default avatar for all boards