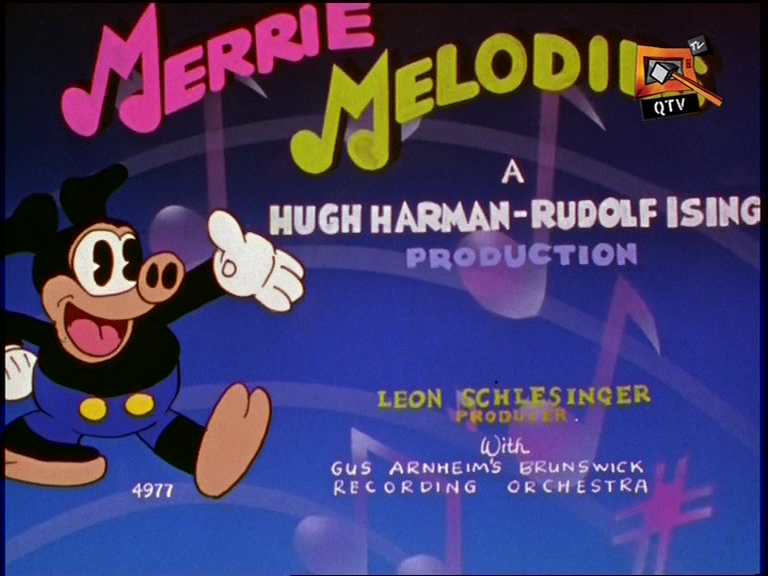 Aqui estan los cortos del Merrie Melodies de Harman-Ising de 1931 hasta 1933 redibujados coloreados por Turner Entertainment y Entercolor Technologies. por ejemplo:
Smile, Darn Ya, Smile! (1931)
One More Time (1931)
You Don´t Know What You´re Doin! (1931)
Red-Headed Baby (1931)
Pagan Moon (1932)
Freddy the Freshman (1932)
Crosby, Columbo and Vallee (1932)
Goopy Geer (1932)
It´s Got Me Again (1932)
Moonlight for Two (1932)
The Queen Was in the Parlor (1932)
I Love a Parade (1932)
You´re Too Careless with Your Kisses! (1932)
I Wish I Had Wings (1932)
A Great Big Bunch of You (1932)
Three´s A Crowd (1932)
The Shanty Where Santy Claus Lives (1933)
One Step Ahead of My Shadow (1933)
Young and Healthy (1933)
The Organ Grinder (1933)
Wake Up the Gypsy in Me (1933)
I Like Mountain Music (1933)
Shuffle Off to Buffalo (1933)
The Dish Ran Away with the Spoon (1933)
y We´re in the Money (1933).